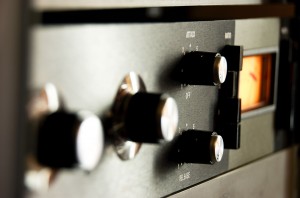 Overview
Recreation of the legendary Rev A. Blue Stripe (not to be confused with the more common Rev B. Blue Stripe). Only 100 hundred or so ever made it out of the factory & who knows how many are still in existence.
Faithfully recreated input/output transformers. (unlike reissues)
15 different hardware modes/programs captured @ 24/96.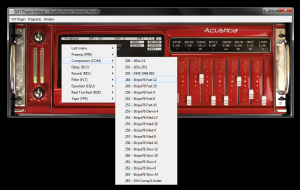 Program Specs

Variable Attack.
Fixed Release per program. (Fast, Med, & Slow)
Fixed Ratio per program. (4, 8, 12, 20, & All In)
Purchase
Usage Tips
Use your ears & not your meters. Set MAKEUP GAIN/OUTPUT for final output level, & Most importantly experiment.
Use as a coloring device even without compression. Set threshold to 0 & only take advantage of the preamp/transformer signal path.
DEMO
Error fetching Flickr photos: A feed could not be found at https://api.flickr.com/services/feeds/photos_public.gne?lang=en-us&format=feed-rss_200&id=28896247@N06&tags=stripe76&per_page=20. A feed with an invalid mime type may fall victim to this error, or SimplePie was unable to auto-discover it.. Use force_feed() if you are certain this URL is a real feed.
Requirements
Nebula 3 Pro 1.3.495 or newer